See it in Action: With Ivanti Migration Manager Windows user profile migrations have never been easier.
Migration Manager
Fast and simple Windows User Profile and Data Migration
Ivanti Migration Manager is an easy to use, scalable solution that integrates with Ivanti Unified Endpoint Management solutions to move user profile data to Windows 10.
The solution automatically backups and restores user profiles during OS migrations including desktop layout, personalised adjustments, document templates, network connexions, and file and folder structures to be up and running with Windows 10 in no time with the settings users are used to.
Ivanti Migration Manager captures all relevant Microsoft Office application settings, including Word, Excel, PowerPoint, Visio, Project and more. It migrates user settings cross Office and cross OS version simultaneously, directly from Windows XP and Windows7 to Windows 7 or Windows 10, and Microsoft Office to Office 2016, 2013, and 2010. One process gets it done for all different applications. Up to about 10,000 settings can be migrated and an unlimited number of files. And you can move between different browser and Adobe versions during the process.
Ivanti Migration Manager is available as an add-on to Ivanti Endpoint Manager and Ivanti DSM solutions.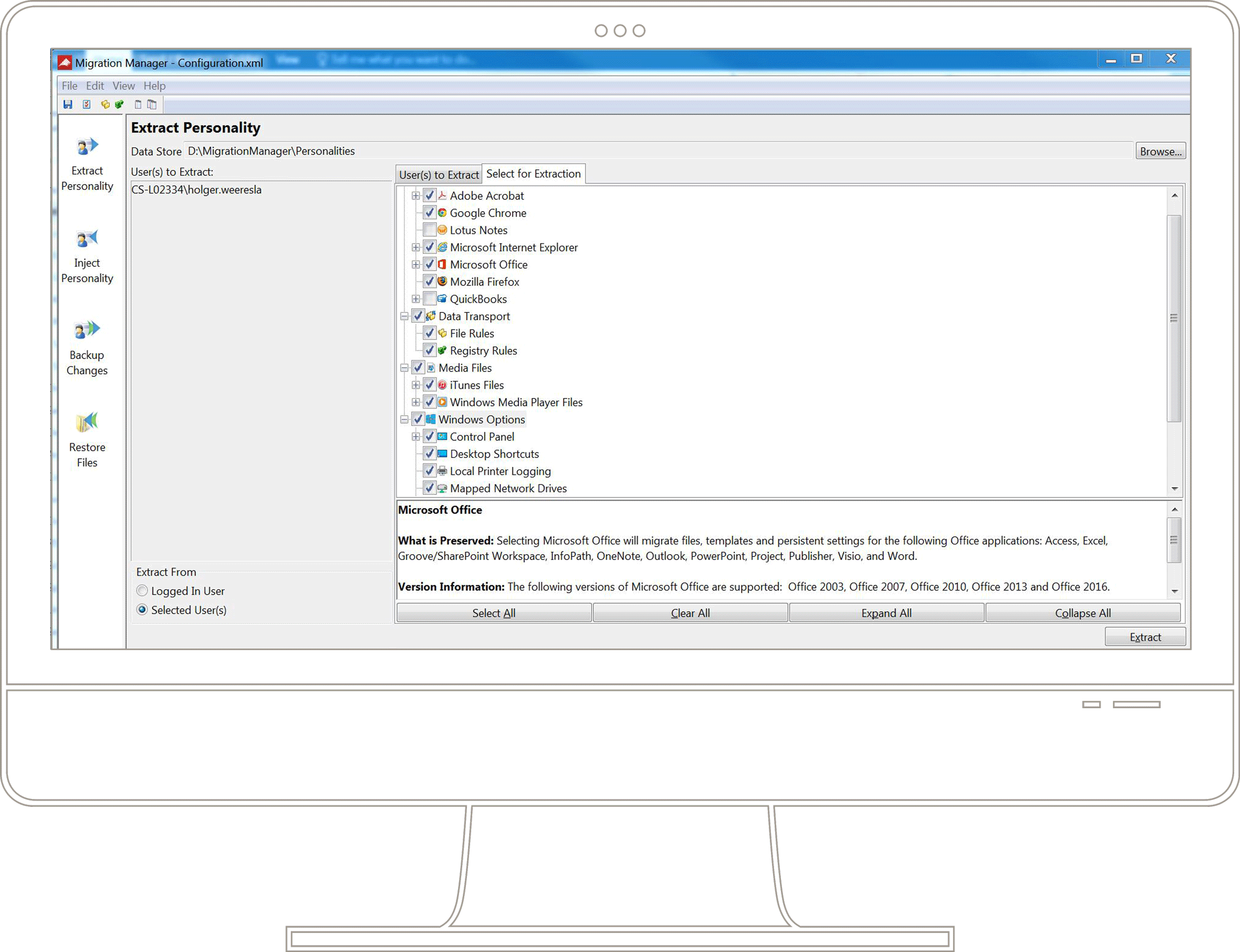 Choosing Ivanti turned out to be an excellent decision – the solution gave us everything we needed. We're extremely satisfied.
Marco Frӧhlich
Head of IT Support and Helpdesk