Automate Software Packaging
OS, apps, drivers, patches, configurations, and more. Out of the box and customizable. No need for external tools.
Maximise operational efficiencies
Automate software packaging and deployment
With Ivanti DSM, you can automate packaging of operating systems, applications, system configurations, drivers, and more thanks to easy to use packaging and scripting wizards. Benefit from the most flexible, mouse-driven application packaging engine with unique software and configuration packaging workbench designed by administrators for administrators, eliminating the need to rely on third party packaging tools.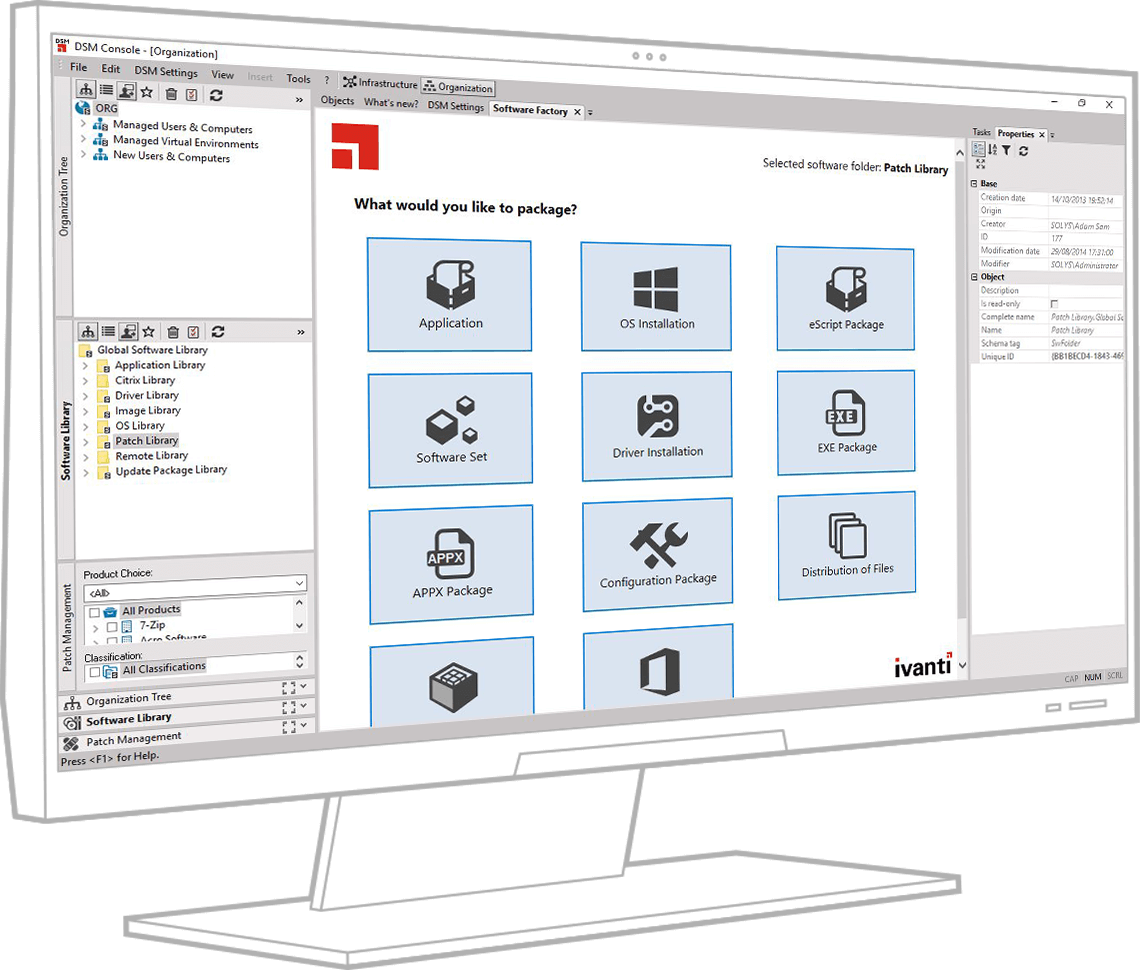 We needed to implement a new, configurable Desktop and Server Management and ITSM solution to satisfy our complex requirements. Choosing Ivanti turned out to be an excellent decision – the solution gave us everything we needed. We're extremely satisfied.
Marco Frӧhlich
Head of IT Support and Helpdesk