Patch Management for DSM
Protect your most vulnerable software and keep your users productive
Most exploits target known vulnerabilities—those for which a patch has been available for at least a year. You can't rely on manual processes, or on users themselves, to ensure systems are fully patched.
Ivanti DSM integrates Patch Management to identify and patch vulnerabilities across heterogeneous OSes, configurations, and all major third party applications. Your servers, desktops, and laptops are equally protected across your entire organisation.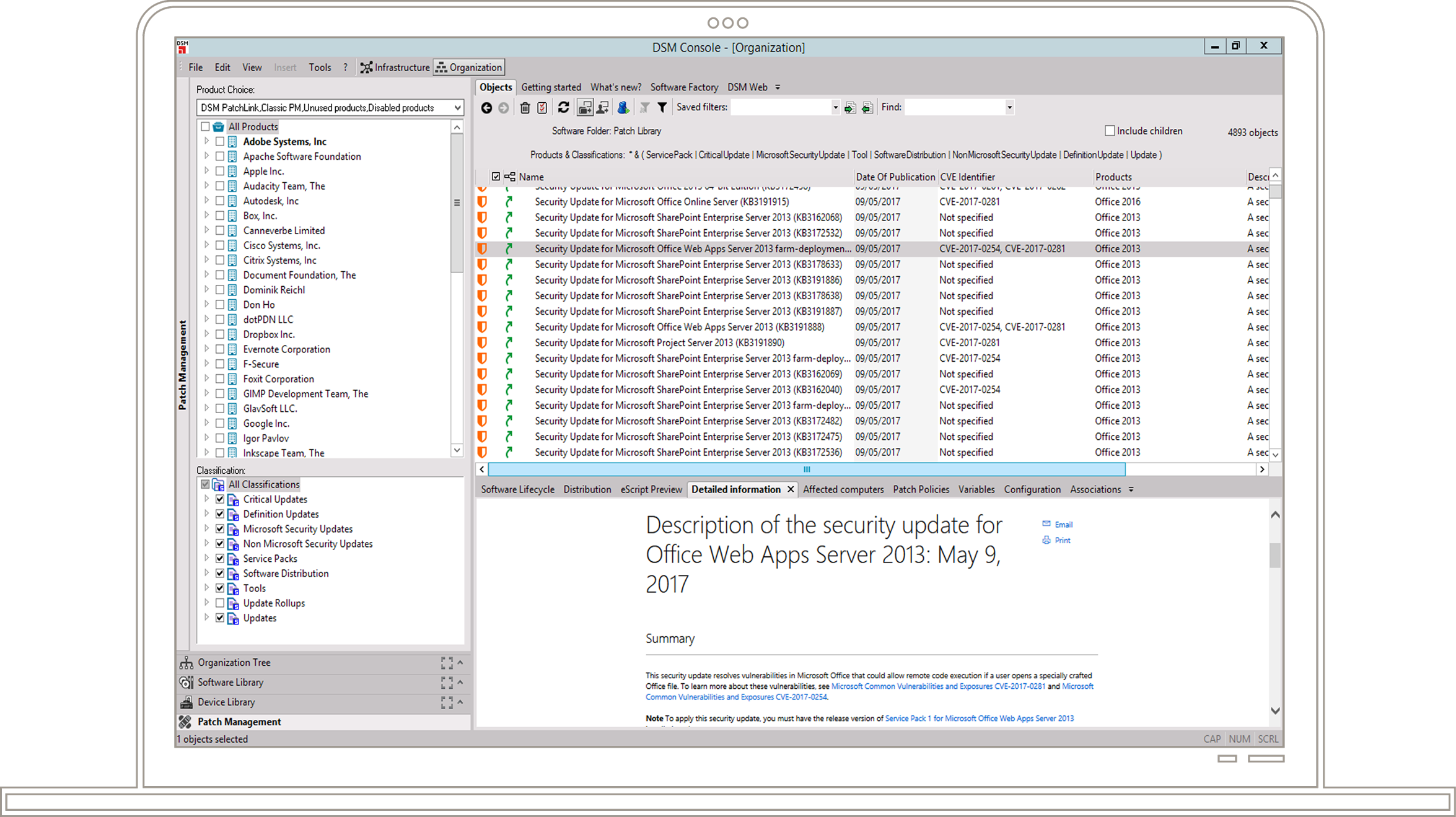 We needed to implement a new, configurable Desktop and Server Management and ITSM solution to satisfy our complex requirements. Choosing Ivanti turned out to be an excellent decision – the solution gave us everything we needed. We're extremely satisfied.
Marco Frӧhlich
Head of IT Support and Helpdesk