I Need To...
Get Ransomware and Malware Protection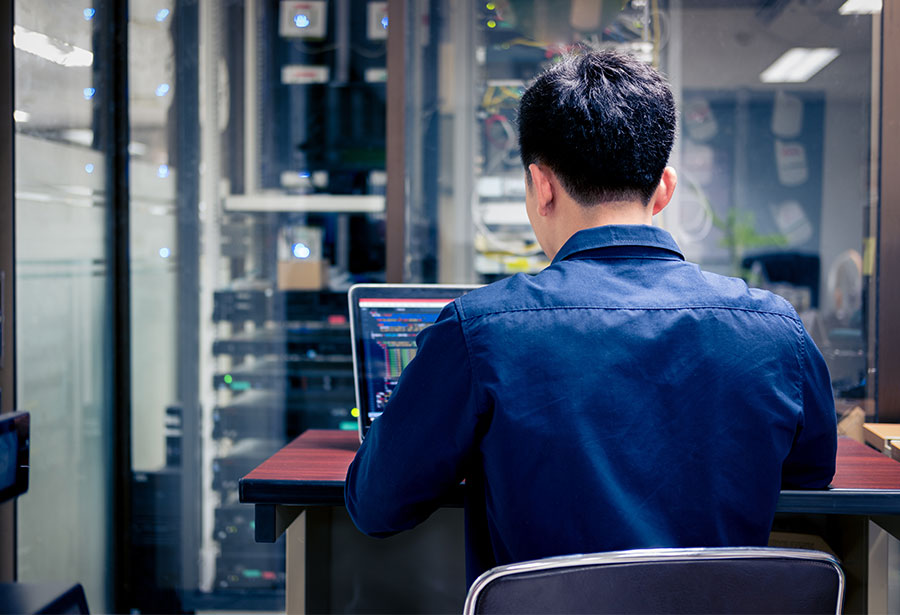 Protection for Everyone
When a school district needed secure endpoint protection, Ivanti came to the rescue.
Read The Case Study
Endpoint Security Made Easy
See how a multi-layered security strategy can help prevent ransomware.
Read The Solution Sheet
Ransomware Prevention
The 9 Steps to Protect Against Ransomware. Read the expert guidance.
Download White Paper
Ransomware prevention
What does it really take to defeat ransomware?
Ransomware payments will exceed $2B in 2017. It's become all too common. A ransomware attack can encrypt your most critical data and hard drives, and the fallout can wreck your company's reputation. Paying the ransom won't guarantee you'll recover your files or ensure the code is removed from your corporate systems.

You need to protect users, their systems, and critical IT resources from ransomware, and respond swiftly to attacks, to protect your network and business.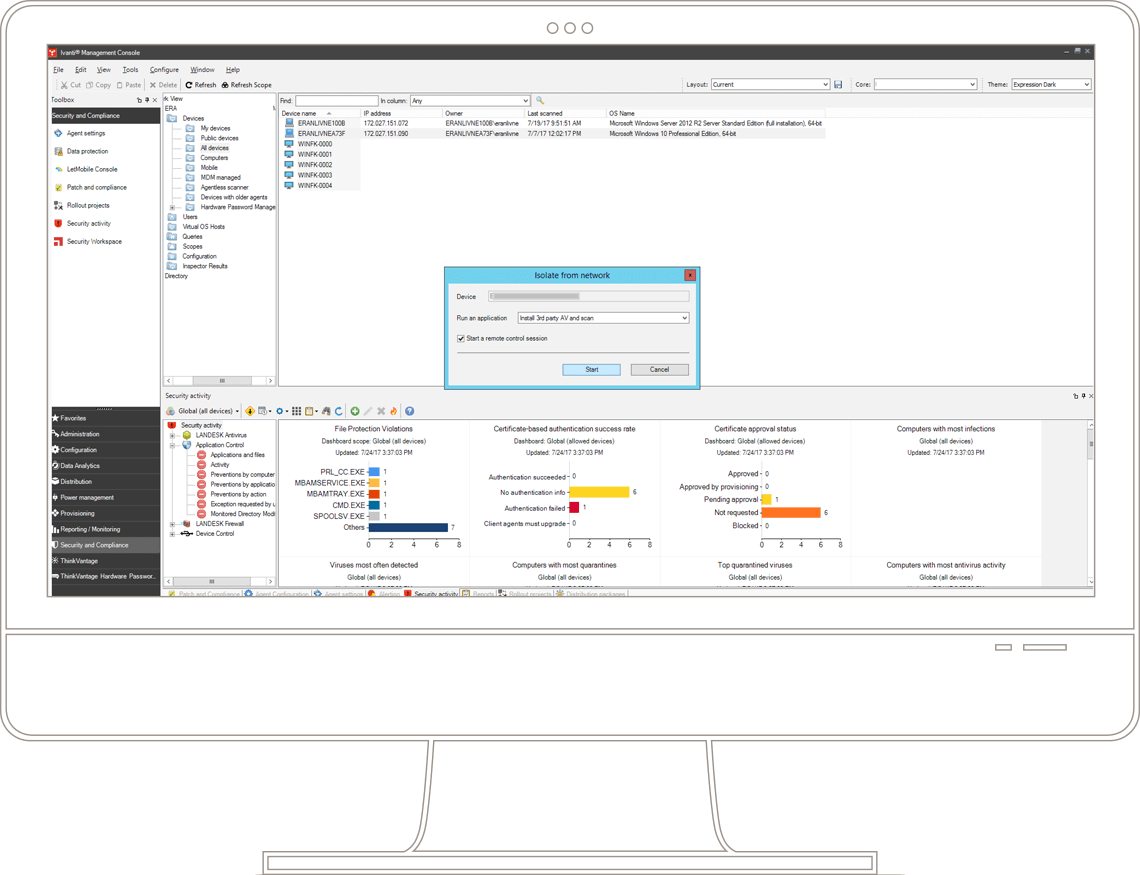 Strengthen security with multiple layers of defence
Ransomware poses many challenges, and there's no silver bullet to combat them. But you can radically improve your security with a multi-layered approach.
Discovery and Inventory
You can't secure the devices and assets you don't know about.
Patch and Vulnerability Management
Keep operating system and third-party application patches up to date.
Application Control
Allow only known, authorised apps to run.
Privilege Management
Balance user access with productivity needs.
File and Removable Media Protection
Protect docs, drives, and files from encryption and deletion.
Remediation of Running Ransomware
Kill it remotely and don't let it spread with ransomware protection.
Compliance You Can Prove
Understand at a glance the threat posture of your organisation.
We can help
Ivanti offers a range of security solutions to help you meet your multi-layered malware and ransomware protection needs. Looking to unify your security and systems management? Add third-party patching? Adopt simpler but also granular access control? Or provide robust security management? Tailor our products to your business needs, without disrupting productivity or business operations or creating more work for IT.
Patch for MEM
Patch the OS and third-party apps with ease from the MEM console.
Patch physical and virtual Windows servers, Windows workstations, and third-party apps.
Application Control
Centrally manage app control and privileges.
Endpoint Security for Endpoint Manager
Defend against ransomware with many dedicated features.
Here's how we can help
Consider just some of the features in Ivanti solutions that provide you with ransomware protection, malware protection and protection from other threats.
Comprehensive Patch Management
The applications your people use to view documents, images, and email, and access customer data are all vulnerable to multiple exploits. We make sure your security policy includes timely patching of non-Microsoft applications and operating systems.
Whitelisting/ Blacklisting
Allow only authorised programmes to run and stop unauthorised or prohibited applications—even on disconnected systems or if files are renamed.
Granular Windows Privilege Control
Raise, lower or even eliminate privileges dynamically on a user, application, or task basis.
Crypto-ransomware Protection
Define a rule that protects documents and other file types from ransomware encryption. You can also detect and stop attempts to encrypt files on a local machine, and notify other endpoints to prevent the ransomware from spreading through your network.
Master Boot Record (MBR) Protection
Restrict access to the physical drive to prevent encryption of the MBR.
Role-Based Dashboards and Reports
Provide consolidated, detailed information about your security posture to focus on points of interest, take action swiftly, and demonstrate compliance.