I Need To...
Mange My IT Asset Lifecycle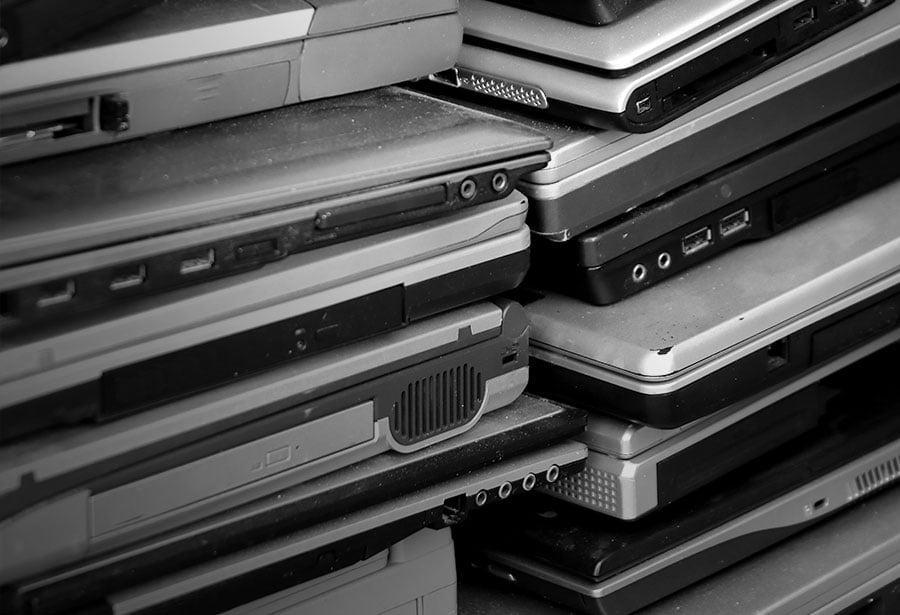 Lost Hardware?
You could be losing money and exposing your organization to risk. It's time for Ivanti.
Download White Paper
Free Whitepaper
From hire to retire, automation is key to a successful ITAM strategy.
Download White Paper
No More Spreadsheets
Total asset management from start to finish.
Product Details
Manage your IT assets
Take care of your assets (and your users) from hire to retire
If users are the heart of your organisation, then your assets are the lifeblood that keeps them going. One can't survive without the other. For users to be able to perform at their peak, they need the right tools to get the job done.
IT asset management—knowing the status of your IT assets from the moment they're purchased to the time they are disposed of, is critical to reduce costs and boost productivity. Plus, you can easily manage vendor contracts and warranties, keeping you informed for better planning and budgeting.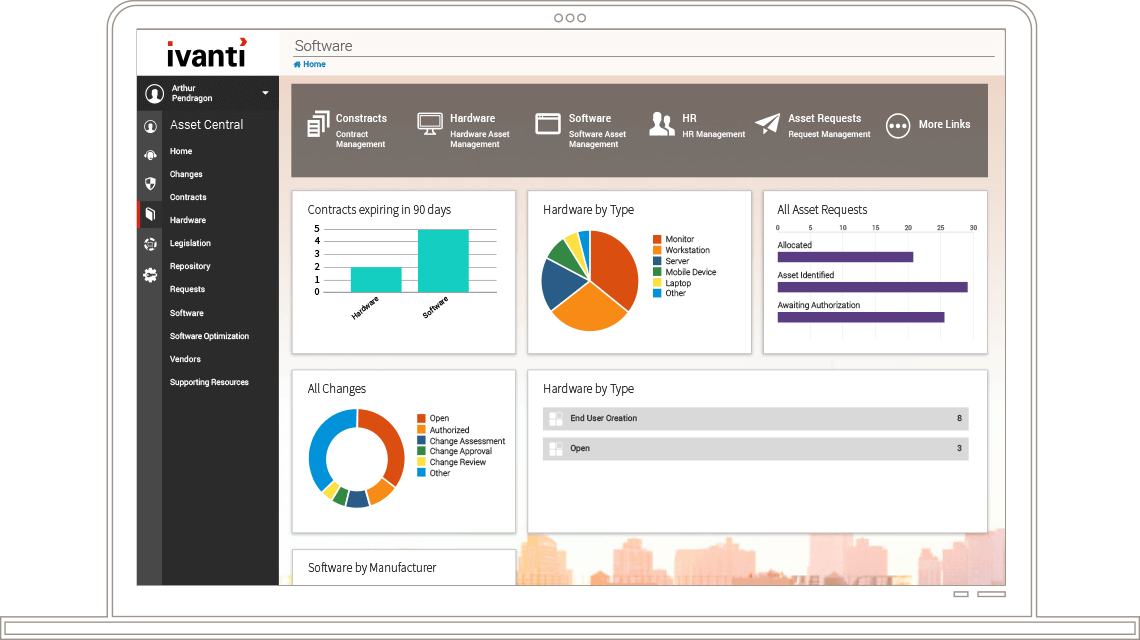 Gain supreme control over all your assets
Servers, desktops, laptops, printers, and software—don't forget about the software. No matter the size of your organisation, effectively managing IT assets your employees use is a challenge.
Asset Detection
Discover and inventory new purchases along with owned hardware and software so you know what you have and where it is—from acquisition to disposal.
Boost Productivity
Supply end users the right tools at the right time, reduce systems downtime, and schedule hardware refreshes to budget appropriately.
Reduce Maintenance Costs
Easily discover what hardware must be purchased, updated, and maintained in order to keep costs down and your assets in good health.
Maximise Asset Use
Gain insight about what assets are available and on hand to ensure it's not sat on the shelf.
Flexible Asset Management
Better information means you can make better decisions on-the-go. Import and track warranty, lease, and contractual information automatically.
Automated Processes
Having a clear and actionable path for events like onboarding and offboarding ensures your assets and employees are their most productive.
IT asset management for the future of your business
Your old way of inventorying assets is both time consuming and chaotic. Updating a spreadsheet with the details of every piece of hardware and software your organisation owns can be a full-time job. Yet it doesn't deliver the needed visibility to forecast when to update, repair, or buy new assets to ensure IT can keep pace with the growing, changing demands of the business. When you have a solution that handles everything you need to control your assets from purchase to disposal, you avoid feelings of helplessness and lagging behind.
Ivanti Neurons for ITAM
Optimise your IT assets across their lifecycle.
Ivanti Neurons for Spend Intelligence
Get instant insights into your software landscape and application spend.
Complete IT asset management without the work
Why not adopt a solution that tracks the lifecycle of every single asset from the moment you roll it out? Imagine what you can accomplish when you don't have to do it all manually.
B2B Connectors
Obtain direct input from your vendors, including PO numbers, warranty information, etc. Gain accurate data from the get-go.
Actionable Business-Value Interface
View your entire ITAM landscape displayed in an appealing, infographic-style dashboard. Gain intelligent visibility into ROI, then take action from anywhere.
Barcode Scanning
Manage all assets regardless of location and improve data-input accuracy. Scan company assets as they arrive—or at any stage of their lifecycles—and sync with existing data.
Painless Integration
Whether you're using our solutions or products from Microsoft, Service Now, Remedy, or other vendors, Ivanti Neurons for ITAM provides the vital connexion between discovery, servers, endpoints, and agreed levels of service to furnish all the data you need.
Lifecycle Processes
A process engine is the backbone of Ivanti Neurons for ITAM. This engine encompasses processes like onboarding and offboarding, check-in and check-out, procurement, and disposal.
Customised Solutions
Ivanti Neurons for ITAM provides solutions that can be tailored to your needs and optimise your IT assets.