Cloud for your entire IT
A single solution that adds value to all of IT.
What Can Cloud Do For IT?
See a quick 10-minute webinar with demos.
Easy on your budget
It's all part of our Enterprise Licence Agreement.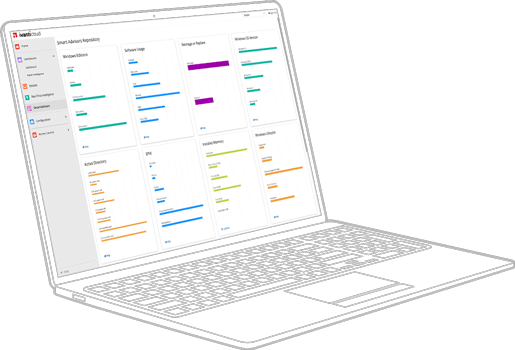 Bring Out the Best in Your IT Teams
Turn Expertise Into Action
Your New Favourite Place to Find Answers
Everything is easier with real-time insights and intelligent recommendations. It's like having an expert on hand 24x7.
You can query devices in real time for issues that require a prompt response and then rely on Smart Advisors for recommendations based on trends from data pulled from multiple sources.
Real-time insights and action
What's happening right now? Zero in immediately on issues affecting the device health and productivity of your users, or that jeopardise your business. Now take action—such as turning on encryption, enabling a firewall, or killing a process.
See the bigger view
The real-time capabilities of Ivanti Cloud help you discover issues instantly, but they also unify your data and identify the stories and trends within. Intelligence is added and recommendations extended, so each Analyst knows what to do next and how to take swift action.
Juggle less, strategize more
Change your 'maintain-to-innovate' ratio. Modernise how you keep things up and running so you can devote more time and resources to solving business challenges.
Cloud-enhance current investments
Have an Ivanti solution? You'll gain additional data services, real-time capabilities, and a new platform for innovation.
Let's broaden the discussion
Ivanti Cloud unifies more than IT.
Ivanti Cloud adds a lot of value to Ivanti solutions, but the untold story is that it works with multiple third-party solutions from vendors like Microsoft. Point Ivanti Cloud at the data from Active Directory or SCCM and in no time you'll obtain real-time answers, next-step recommendations, unifying intelligence, and automated actions. It also extends automation and actions to additional systems like ServiceNow and VMware to further bring out the best in your IT teams.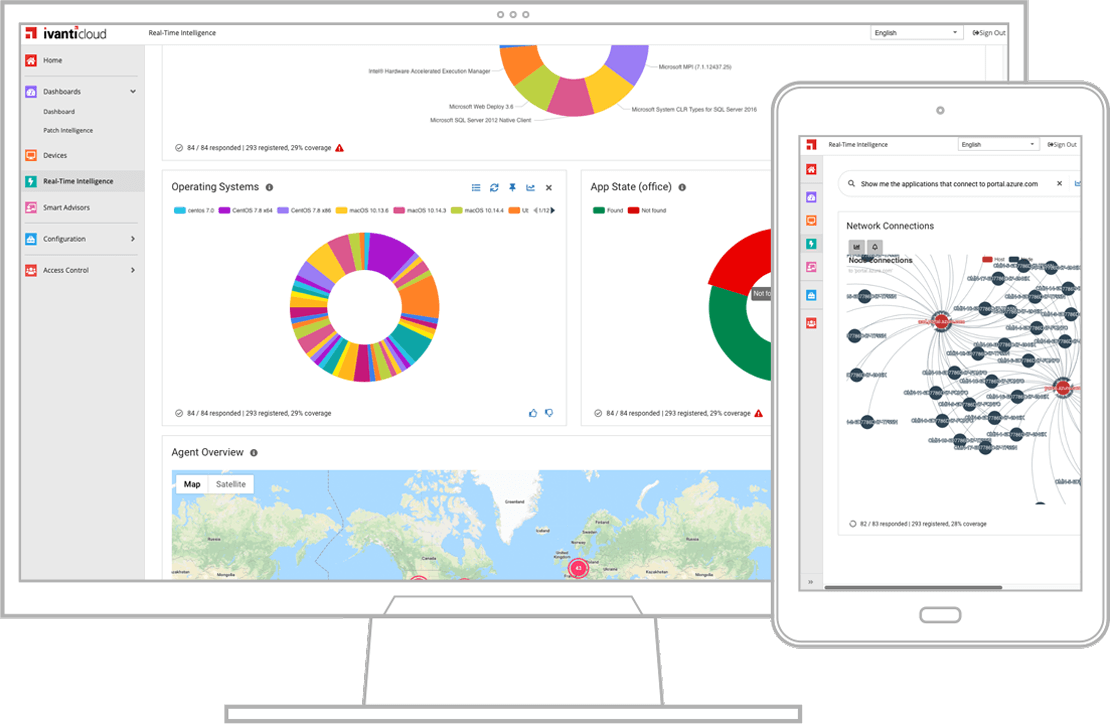 Request a Demo
Ready to take the next step to enable your IT with Ivanti Cloud? Let's talk. We'll learn what challenges you're working on and customise a demo for you.
Ready to start now
Ivanti Cloud is easy enough. Create a login, jump in, and get a feel for it. You'll see many benefits within a few minutes. Upload some of your test data and witness what it can do.