Case Study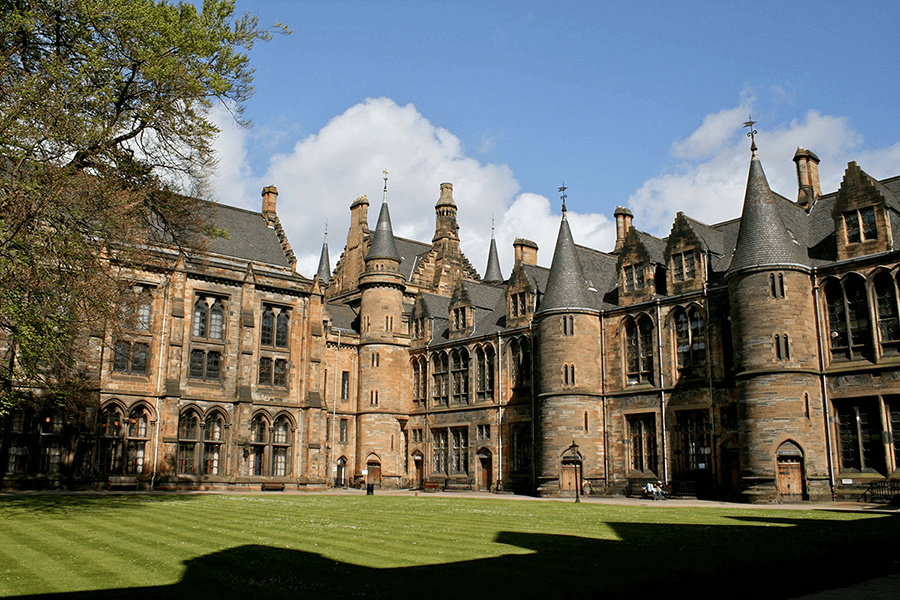 4
Colleges Unified Under One Service Desk

The Challenge?
An Enterprise Service Management Platform vs. an IT Platform
Mark worked on the IT service management (ITSM) tool the IT department had used for more than a decade—an on-premise system with an installed client. This wasn't going to work going forward. "When you made a change," he says, "it tended to be a global change. Other functions were being forced to use an IT system that didn't always work for them." The university needed a flexible, cloud-based, enterprise-scalable solution that could support the numerous requirements of all departments, and deliver from one point of contact a smooth, responsive service experience.
Since the University of Glasgow is a public institution, the IT team was bound by public-sector procurement rules, which meant the search for a new Enterprise Service Management (ESM) solution needed to be open to public tender. Nineteen submissions were received from an array of vendors, several of which were proposing the same solution.
The tender process included a 150-point "does it do this and that" checklist.
Why Ivanti?
Ivanti Checked All 150 Requirements
The University of Glasgow narrowed the list down to three vendors, each proposing a different solution. On-site demos and follow-ups ensued, and Ivanti® Service Manager was selected as the preferred bidder. "Ivanti scored highest against our list of criteria and licensing requirements," Mark writes.
Focused on the vision of service management across the enterprise, the system will support staff and student services such as student records, accommodation, library services, student registry, exams, finance, HR, and campus security, as well as IT. For Mark's team, the Service Manager implementation means that the university's four colleges—Arts; Medical, Veterinary and Life Sciences; Science and Engineering; and Social Sciences; as well as operational services—will be unified under one central service desk.
"We always took the view that we were looking for an Enterprise Service Management platform, not making or bending an ITSM system into a shape that was acceptable for other functions to use," Mark says. "We didn't want a system that could be made to look attractive to HR, college professional services, campus security, or our data protection office. We wanted a platform that did all of this out-of-the box, but that we could configure without being beholden to the vendor every time we wanted to make a change."

A University-Wide Service Management Platform Fit for Purpose and Student Success
Since implementing Ivanti, the University of Glasgow has seen the following results…
A platform used for more than just IT
This includes student records, accommodation, library services, student registry, exams, finance, HR, and campus security.
Dashboards to track emerging trends
"We use the system across all support teams and can surface useful data in meaningful formats."
4.8 out of 5 on Knowledgebase articles
"People want to help themselves where and when they can. If you lead them to the tools to do that, they appreciate it. It's a win-win."
A better student experience
Staff are able to provide students with the information they need, rather than sending them from one building to the next.

Final Thoughts
Continuing Innovation
Mark acknowledges that service management isn't about "presenting the same old services in a new skin." He writes that many of the supporting processes "haven't been looked at for ages," and that many of them "rely on 'cut out and keep' Word docs which need to be printed out, signed, then scanned back in for authorization—a perfect opportunity to streamline and speed up these processes."
Mark's team is working to remove these Word docs from circulation and describes the image of a pile of paper forms rising from the floor to above his desk.