Unified IT Management Software Solutions
Let's face it, IT has become siloed. At the same time, IT professionals are bombarded with information. The lack of communication between tools and teams increases risk and cost, slows IT response, and leaves users and the business exposed. Meanwhile, security threats are skyrocketing.
Ivanti is changing the IT landscape by breaking down IT silos with increased visibility, shared data, and automated processes. We're helping customers respond to user demands and market changes, comply with regulations, and secure the entire organization—all while reducing costs. We call it the Power of Unified IT.
Learn More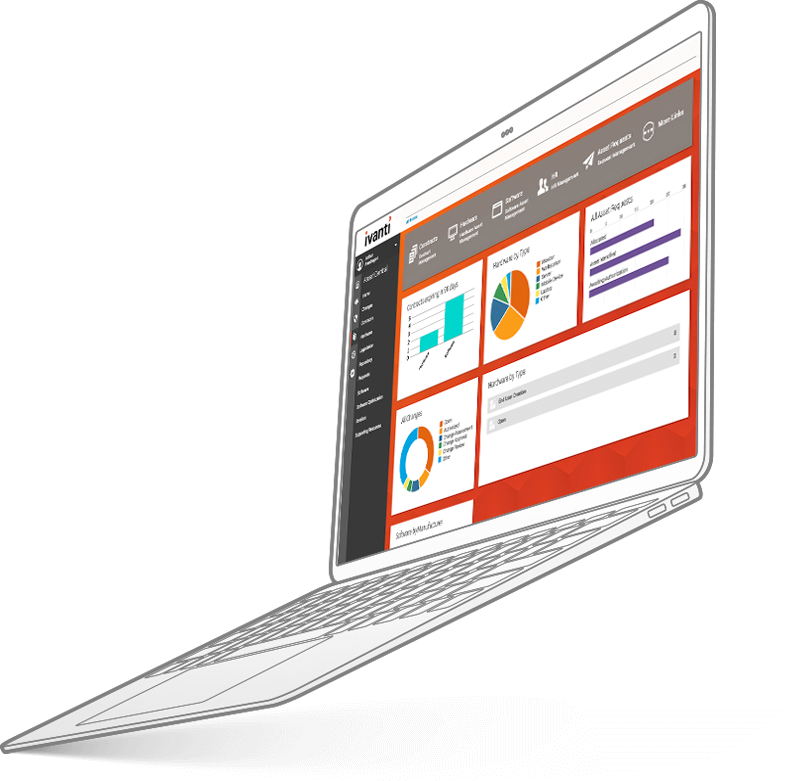 This deployment wasn't just about unifying old ticketing help desks. This was about providing ITIL based processes and results metrics while deploying across IT and other departments. We have used the features within Ivanti Service Manager to simplify and enable custom roles, layouts, and workflows according to the requirements of those using them.
Steve Hoensch
Head of Frontline Services
Implementing Ivanti Service Manager has increased the efficiency of the IT team, consolidating processes and supporting us in our ISO27001 accreditation, which we achieved following the implementation.
Life is infinitely simpler using Ivanti to run hand-in-hand with our virtual desktop deployment. Today everything is centralised, controlled, and provisioned with ease. I wouldn't embark on a virtual desktop deployment without it.
Andrew Anthony
IT Infrastructure Team
The Ivanti consultant worked with our systems team to deploy Xtraction in just two days. The solution proved to be even more powerful than we initially expected.
Paul Miller
Head of End User Services