Integrated IT Management Software Solutions
Ivanti provide user-centred IT solutions designed to increase user productivity while reducing IT security risks. We provide unified IT management software solutions that help you solve IT issues long before they have an impact on your business. Our products and services span across a variety of disciplines whether you want to protect your organisation from security threats, reduce logon times, track your IT assets, keep the user experience clean, or deliver IT service to your users more quickly, Ivanti have a solution for you.
From IT system, patch and asset management, to IT service delivery and security, as well as supply chain and warehouse software, we help you succeed.
Learn More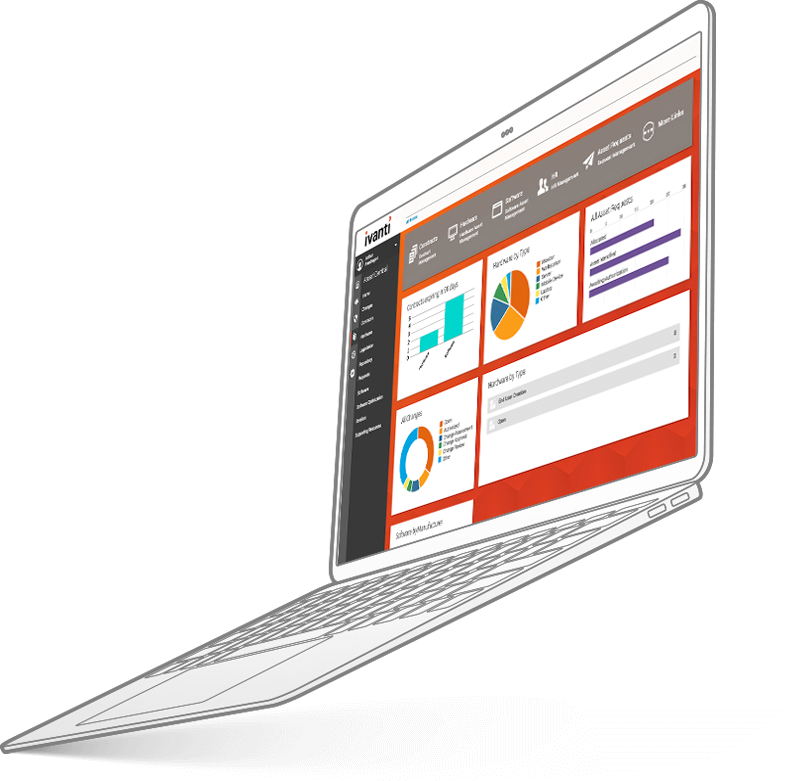 In over 20 years in IT Management, I must say that this is the best application for the money I have ever purchased.
Andy Byrd
Vice President, IT Support Services

With Ivanti Service Manager, we're 90% better than we were before.
Sarah Nash
IT Support Specialist

I could see straight away that we were purchasing a very powerful and configurable tool, and the 'out of the box' processes available with Ivanti mapped well with our implementation designs.
John Ireland
Director of Customer Services

Before Ivanti Patch for Windows, patching took as much time as we could devote to it, because it never ended. Now it's half an hour a week.
Kevin Kraus
Systems Administrator