Integrated IT Management Software Solutions
Ivanti provide user-centred IT solutions designed to increase user productivity while reducing IT security risks. We provide unified IT management software solutions that help you solve IT issues long before they have an impact on your business. Our products and services span across a variety of disciplines whether you want to protect your organisation from security threats, reduce logon times, track your IT assets, keep the user experience clean, or deliver IT service to your users more quickly, Ivanti have a solution for you.
From IT system, patch and asset management, to IT service delivery and security, as well as supply chain and warehouse software, we help you succeed.
Learn More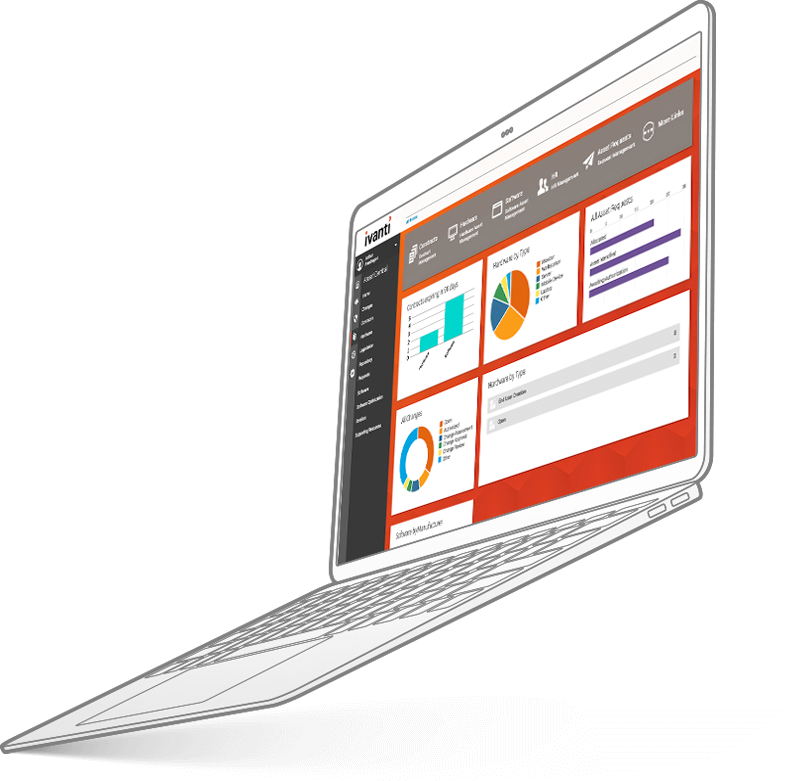 This deployment wasn't just about unifying old ticketing help desks. This was about providing ITIL based processes and results metrics while deploying across IT and other departments. We have used the features within Ivanti Service Manager to simplify and enable custom roles, layouts, and workflows according to the requirements of those using them.
Steve Hoensch
Head of Frontline Services
Implementing Ivanti Service Manager has increased the efficiency of the IT team, consolidating processes and supporting us in our ISO27001 accreditation, which we achieved following the implementation.
Life is infinitely simpler using Ivanti to run hand-in-hand with our virtual desktop deployment. Today everything is centralised, controlled, and provisioned with ease. I wouldn't embark on a virtual desktop deployment without it.
Andrew Anthony
IT Infrastructure Team
The Ivanti consultant worked with our systems team to deploy Xtraction in just two days. The solution proved to be even more powerful than we initially expected.
Paul Miller
Head of End User Services